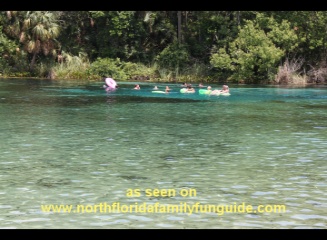 Alexander Spring Recreation Area - Altoona, Florida
Alexander Spring Recreation Area
49525 County Road 445
Altoona, FL 32702-9131
(352) 669-3522
Tucked away inside of the Ocala National Forest is this gem of a place called Alexander Spring Recreation Area.
There are nice, shaded camping sites, and a wonderful spring area that is filled with picnic tables, grills, grassy areas to play, covered pavilions, and a sandy beach for the kids.
What a wonderful place to get away from it all! Here you can bring a tube or raft and float out to the spring. You can snorkel, or dive down to see it up close.
There is a large shallow play area perfect for kids with no scary dropoffs.
Canoe rentals are available and a popular recreation here.
Bryan loves to swim in the springs! He had a great time! Next time we will bring tubes and rafts and go out to the middle like so many people were doing. It looked like so much fun!
They have a very nice concession area with covered tables, and a concession that has everything you forgot! They also have ice cream and slushes, a perfect treat for a hot day.
This is a great place. We are planning a return trip and this time possibly camping there too!
Come see a tour:
From Alexander Spring back to Home at www.northfloridafamilyfunguide.com