Come see the BEST Family Fun Adventures in North Florida!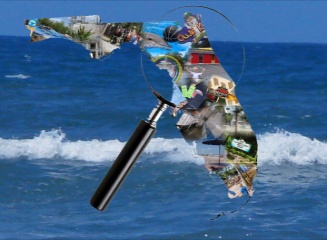 Would you like some great new ideas for family fun and adventure in North Florida? Here at North Florida Family Fun Guide you can find some of the best, kid-friendly, family-fun things you can do with your family.
Here is a search bar, you can type in any city in North Florida, and see if there is an adventure there. Also try typing in keywords, like Splash Park, zoo, animals, camping, etc, and find what you are looking for quickly!
This site is full of personal experiences, impressions, videos and pictures of the best fun, family friendly places to go and interesting things to do in and around North Florida!
You will find animal adventures, museum adventures, nature adventures, water adventures, park adventures, boat adventures, with more added weekly!
Let us do the footwork, so you can choose the best family fun adventures that work for your family, and enjoy your precious free time together!
Our range is expanding to eventually cover the entire state of Florida!
My son Bryan LOVES to be in front of the camera, and he can't wait to be your friend and show you all the fun things you can do!
Now accepting Donations to help me with expenses incurred in the creation, and maintenance of this website, gas money, and miscellaneous expenses. If you love this website, please help me continue to keep this going! <3
Thank you from my heart to yours!
Gail Carson
New Adventures of Bryan Carson!
Bryan says,"Let's Have Some Fun!"
Sign up for the Blog through the RSS feed, and stay up to date on all the new adventures that are added!
Parents Note:
North Florida Family Fun Guide Mission Statement-
My child is an active learner. He is very curious and physical, and it's all I can do to keep up with him. So we go places, and see things. We learn things and do things. Florida is our Preschool! Florida is our perfect classroom! Every new experience we have is an opportunity for him to learn, think,and grow. It also gives a great opportunity to explain subjects to him in real world settings. I am convinced that this kind of hands-on learning makes for very successful, well rounded, intelligent adults, like my other two grown sons!
My goal of this website is to identify for you all the fun places to go and to encourage families to do fun and exciting things together, share a variety of fun adventures, to learn together, and make lasting memories. These adventures were all chosen by my son Bryan and myself. Many places gave us free or reduced admission to come in and take pictures and videos for our research. A few did not. But ALL the adventures you see here, are the ones that we chose for you, and we are bringing them to you because we feel they are the best of the best.
I want to thank the small businesses in Florida who work hard every day making these types of fantastic adventures possible. Times are challenging and I am hoping that by getting their name out there, more families will visit them, and their business will prosper! Tell them you saw them here on North Florida Family Fun Guide!
Sincerely,
Gail Carson
Producer
North Florida Family Fun Guide
Music of Gail Carson
http://www.reverbnation/gailcarson
Florida Songwriters New Song Review Forum:
http://www.facebook.com/?ref=home#!/group.php?gid=289085530479
Friend me on Facebook!
http://www.facebook.com/profile.php?ref=profile&id=1409460846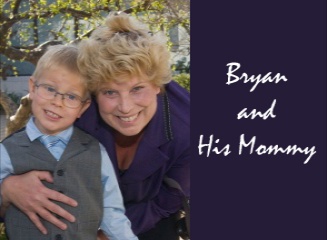 Comments:
Caribbean Festival of Palm Coast 2009 "All I can say is WOW!!! It is great. I will definitely pass this on. Thanks and have a great day." Ramón L. Marrero
Florida Creatures! - A Florida Wildlife Presentation!: "Wonderful video I love Florida wildlife" napturaldiva904
"I just want to THANK-YOU for all the time and effort you put in to letting us know about all these FABULOUS places for our kids-I LOVE your website!" Cyndi Bryant
"Just checked out your website and it's great! Thank you for all of the fun ideas and places! I'm sure Bryan loves going to all of these cool places!" Lauren Dias
"I love your website". Liz Lievano
"I'm loving your website! You are doing an amazing job!!! You have given me so many great ideas for playdates and outings!!! Thank you for doing it!!!" Jessica Bowman
"Well done, what a infinite # of possibilities !!! I book marked it Thank YOU !!!" Patricia Lang

Gail Carson Music
Follow Gail Carson and her camera to some of the best Folk Festivals in Florida
Music Video's produced by Gail Carson Photography
Here is a collection of Annual Events throughout the year, sorted by the Month, Just click on each month to see a group of adventures we have found.
Here are some ideas for some Florida Indoor Fun things to do in North Florida
Outdoor Fun
Come see our family friendly bicycle adventures featuring Florida's Rail To Trails
Here are some of the Best Florida Parks we have found!
Serenity can be found at any number of lush, tropical gardens in North Florida!
Here are the best Florida museums we have found in North Florida!
Discover some amazing wildlife in North Florida's best zoos, petting farms, nature centers and wildlife sanctuaries!
Come see the best of the Florida Marine Aquariums and Marine Science Centers right here!
Here is a list of Splash Parks I have found in North Florida
Come see the best Florida Water Parks!
Come explore the best Family Friendly Resorts we have found in Florida!
Come see some reviews of some Family Friendly Restaurants in North Florida
Here is a collection of fun and amazing adventures during the holidays in Florida!
Here is the best collection of funny kid songs I have found!
Here are some unique party ideas to create that perfect event
If you are ever find yourself here, then check this out!
Here is a list of links I love for more family and fun adventures!
Florida Creatures - A Florida Wildlife Presentation Pop Quiz: How many animals can you count in this video??? Put your guess in the Video Comments!!
Come find special deals on the Florida books I love!
Here is a collection of January Annual Events for the whole family!
Come see some of Florida's February Events for the whole family!
Come see some of Florida's March Events for the whole family!
Come see some of Florida's April Events for the whole family!
Come see some of Florida's May Events for the whole family!
Come see some of Florida's June Events for the whole family!
Come see some of Florida's July Events for the whole family!
Come see some of Florida's August Events for the whole family!
Come see some of Florida's September Events for the whole family!
Come see some of Florida's December Events for the whole family!
Fun and spooky haunted annual attraction sponsored by the Flagler Beach Police Department in October!
Come see the largest one day music event in the Southeast, the Annual Deland Original Music Festival!
Take a stroll with your family and friends during the month of December at the Holiday Fantasy Lights in Palm Coast Town Center.
Holiday In The Gardens - Washington Oaks Gardens State Park, Palm Coast, Florida
Dixie Doodles Storytime Collection 1 has 10 big adventures for little readers. Share this with a little person you know!
Here is a collection of things just for the FUN of it!
Come See the Annual Ormond Beach Native American Festival in January!
Come see the 10th Annual Four Townes Rotary RiverFest at Gemini Springs Park, in DeBary, Florida
Come see the highlights of the 21st Annual Will Mclean Folk Festival at the Sertoma Youth Ranch in Brooksville, Florida!
Come visit the Florida State Bluegrass Festival every April, in Perry, Florida!
Forest Capital Museum State Park is full of history of the Terpentine industry, and it's own cracker house settlement from the 1900's.
Come see the Walter Jones Historic Park in Mandarin for their Annual River Celebration Day. Full of family fun, and music!
The Walter Jones Historical Park in Mandarin Florida, is hope to the Mandarin Museum and Historical Society. Come see the museum full of salvaged items from the Maple Leaf shipwreck.
Race Fans , kids and parents will all love this build a model car factory in Orlando called Ridemakerz!
Les McDowell's Cowboy Days is an Annual Event in April at the Pioneer Florida Museum grounds in Dade City, Florida
Come see the Pioneer Florida Museum and Village in Dade City !
Bring your instruments and prepare for a feast of music love and laughter, share stories through song, and learn some living history at the Pioneer Settlement's Spring Frolic Annually in April!
Gamble Rogers Folk Festival is an annual event in May, celebrating the life and legacy of the popular folk legend, Gamble Rogers. This event takes place in the heart of St. Augustine, multiple stages.
Come visit the Marine Discovery Center, and learn all about oyster restoration, marine habitats, and take an Ecotour on the Indian River Lagoon! Summer Camps available!
Manatee Park in New Smyrna Beach, Florida is a large wood based jungle gym, with 2 stories, hidden passageways, and plenty of swings and slides
Come see the majestic balloons and fun children's activities at the Seaside Balloon Festival in New Smyrna Beach!
The biggest and best Folk Festival in Florida comes around annually in May , celebrating the art of songwriting/ performance, crafts, early american skills, living history, seminole indians and more!
The Ormond Beach Seafood Festival comes around in June , located at the Rockefeller Gardens in Ormond Beach, Florida
Brand New family attraction fun for the whole family. Learn all about how Pirates lived with interactive kiosks, hands on replicas, and real treasure. This is a fun way to learn about history!
Come explore some fun family adventures in North Florida!