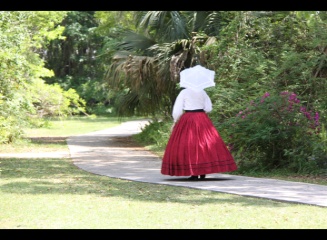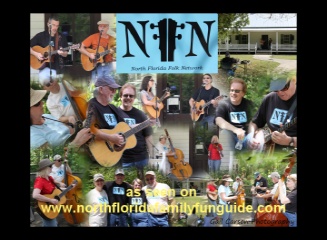 River Celebration Day - Walter Jones Historical Park - Mandarin, Florida
River Celebration Day - Annual April event 2nd Saturday!
Mandarin Museum and the Walter Jones Historical Park:
To reach the Walter Jones Historical Park, located at 11964 Mandarin Road:
The park is located in the southern portion of Jacksonville, Florida, south of I-295. Exit 295 at San Jose Blvd., traveling south. Make a right turn at Mandarin Road (Tree Steak House). Proceed .8 mile to the park entrance, which is on the right.
To reach the old Mandarin Store and Post Office, located at 12471 Mandarin Road:
Follow the above directions to the park. Proceed for another .8 mile. The old Mandarin Store and Post Office is located on the left, at the corner of Mandarin Road and Brady Road.
11964 Mandarin Road
Jacksonville, FL 32241
(904)268-0784
www.mandarinmuseum.net
mandarinmuseum@bellsouth.net
The River Celebration Day at the Walter Jones Historical Park, is a wonderful way to spend a Spring day, celebrating life, music, the river, and our heritage.
Music was provided by the North Florida Folk Network, and they brought some fantastic talent out to share their music and their stories with visitors. North Florida Folk Network
MOSH had a booth set up with a Map Turtle and a baby alligator, representing their live nature center inside MOSH.
Florida Native Plant Society was there, with free consulting, and educational items.
St. John's Riverkeeper was a big sponsor, offering free kayak rides, and boat rides, for a nominal fee, up the St. John's River to see The Maple Leaf Shipwreck, part of Jacksonville history.
You can learn more about the history of Mandarin, and the Jacksonville area in the Museum, which is full of artifacts that were salvaged from the Maple Leaf, an important cargo ship that sank on the St. John's River.
There are plenty of things for children to do at this festival, they have a large children's area set up, with arts and crafts, bounce house, and games. They can go on a nature walk, listen to music, and go for a kayak ride. They can explore the Cracker museum, and house, and swing on the big garden swings.
April is a wonderful time of year to see this beautiful 31 acre park, as it is in full bloom.
The Cracker House is open and you can tour the homestead and learn all about the museum pieces there from volunteer interpreters.
Bring an instrument and join the informal music jam on the boardwalk overlooking the St. John's River
Treat yourself and your family to this fabulous, free, River Celebration Day that comes around every April!
Local Original Music on the video, provided by
Larry Mangum Larry Mangum
Paul Garfinkel www.ashleygang.com
Jamie DeFrates www.jamiedefratesmusic.com

Thank you for that added hometown flair! Come see the Video!
You may also like : Walter Jones Historical Park and Mandarin Museum - Jacksonville, Florida
Walter Jones Historical Park and Mandarin Museum - Jacksonville, Florida

From River Celebration Day back to Home at www.northfloridafamilyfunguide.com