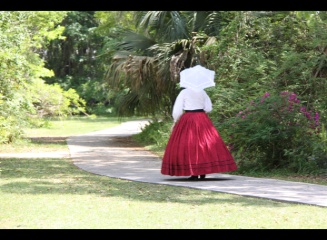 Mandarin Museum - Jacksonville, Florida
11964 Mandarin Road
Jacksonville, FL 32241
(904)268-0784
www.mandarinmuseum.net
mandarinmuseum@bellsouth.net
This is a lovely place to take your family to explore nature, and visit the Mandarin Museum.
The museum has many artifacts and full of history about the shipwreck "Steamship Maple Leaf" which hit an underwater Confederate mine and tragically sank off of Mandarin Point in 1864.
Tour the Cracker homestead on the property, and see how life was like in the late 1800's - early 1900's. Take a walk on the boardwalk along the St. John's River, and bring your fishing pole, and try your luck catching some redfish out on the pier with the covered area at the end.
This charming community, part of Jacksonville, used to be a thriving citrus farming community, shipping citrus to the City of Jacksonville, and surrounding communities.
The Walter Jones Historical Park is host to several festivals throughout the year, most notably, the River Celebration Day in April, featuring local Folk Musicians, and boat rides from the RiverKeeper, and the Winter Celebration in December featuring hayrides, old-fashioned children's crafts and games, musical entertainment, Civil War re-enactors, Santa Claus, refreshments, and a holiday gift shop.
Such a charming place to take your whole family, come for the day and enjoy this peaceful park and museum! Listen to the original song " The Maple Leaf", which tells the story of the Steamship Maple Leaf written by Paul Garfinkel. Come see the tour here:
Music by Local Greats:
Paul Garfinkel www.ashleygang.com

and
Larry Mangum Larry Mangum

Come see the Video Tour!:
To reach the Walter Jones Historical Park, located at 11964 Mandarin Road:
The park is located in the southern portion of Jacksonville, Florida, south of I-295. Exit 295 at San Jose Blvd., traveling south. Make a right turn at Mandarin Road (Tree Steak House). Proceed .8 mile to the park entrance, which is on the right.
To reach the old Mandarin Store and Post Office, located at 12471 Mandarin Road:
Follow the above directions to the park. Proceed for another .8 mile. The old Mandarin Store and Post Office is located on the left, at the corner of Mandarin Road and Brady Road.


You may also like : River Celebration Day - Walter Jones Historical Park
River Celebration Day - Walter Jones Historical Park



From Mandarin Museum back to Home at www.northfloridafamilyfunguide.com