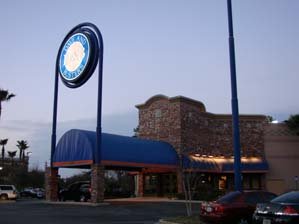 Dave and Busters Restaurant - Jacksonville
Dave and Busters
7025 Salisbury Rd
Jacksonville, FL 32256
(904) 296-1525
Dave and Busters Restaurant has the best of both worlds to please everyone in the whole family! It is an upscale restaurant with fantastic steak and seafood dishes with a full bar, for the adults, and it also has a huge arcade and game room for the family to enjoy after a wonderful meal.
The steak is so delicious, I have had it there several times! They have a great kids menu to choose from too. Some of the combo meal choices include a game card that can be used in the game room after your meal.
Plan to spend several hours at this place, and everyone will go home happy.
This is also an awesome venue for corporate parties and events. I have been to one, and Dave and Buster's really takes care of all the details, and everyone has a great time!
Tip: on Wednesdays all games are 1/2 price, so this is a great day to go!
---
Click Here for Special Deals from Dave and Busters
---