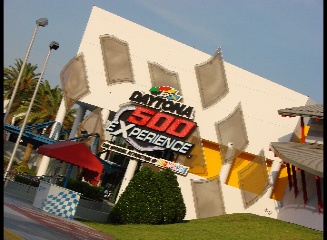 Daytona 500 Experience - Daytona Beach
Daytona 500 Experience
1801 W International Speedway
Daytona Beach, FL
(386) 947-6800
The Daytona 500 Experience is an indoor interactive paradise for NASCAR lovers! Many racing memorabilia, interactive stations, virtual racing, pit crew races, and an IMAX 3D 45 minute movie with behind the scenes footage, are just some of the things to enjoy here.
If you love racing, it's history, and it's cars, you will love this place!
It is full of interactive ways for you to be part of the thrill of the race!
Come see a virtual tour!