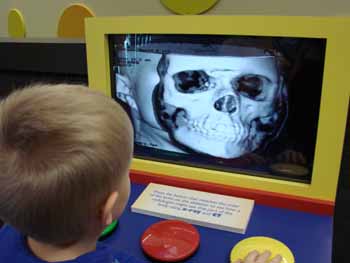 Museum of Arts and Sciences - Daytona Beach
Charles and Linda Williams Children's Museumat the Museum of Arts and Sciences352 S. Nova RoadDaytona Beach, Florida 32114386 255 0285
We were so excited to check out the brand new Children's Museum at the Museum of Arts and Sciences in Daytona Beach!
They have many stations that teach kids about different careers: Radiology, physician, pizza parlor, construction, and more!
Then they have a hands on interactive room that teaches kids about physical science, sound vibrations, light waves, digital microscope, construction pieces for building slot cars to race, and more!
With the annual pass you can come back all year, and also attend other great museums in the area!
Check out the video below!