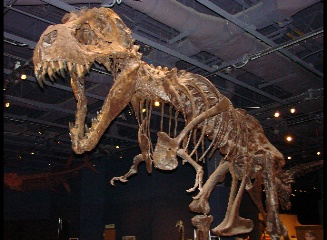 Orlando Science Center - Orlando
Orlando Science Center
777 E Princeton St
Orlando, FL 32803
(407) 514-2000
Four stories packed with amazing exhibits, science displays, and living creatures are just some of the many things you will find at the Orlando Science Center!
Kids of all ages will be challenged with the many learning opportunities to find here! We loved the physical science area, learning about sound vibrations, wind power, earthquakes, magnetism, and electricity!
They have a huge dinosaur exhibit with a real Tyrannosaurus Rex skeleton, which was huge! Pretend dinosaur eggs and a dinosaur egg excavation for the little kids was popular. There are so many interactive stations throughout this museum to keep kids engaged and learning.
One of our favorite exhibits was Kidtown geared for kids 48" and under. It was a miniature city, and it had a climbable treehouse, tunnels, water play, pretend restaurant, pretend orange tree farm processing plant. Our favorite station in Kidtown was the miniature mechanic station, where kids can work on a "real" car and change tires, mufflers, put in pretend oil and antifreeze, beep the horn and more!
They also had a living science exhibit that had turtles, baby alligators, a fish aquarium, hands on shell exhibit, various snakes and more. Our favorite think in the living science exhibit was the living honey bee display, where we could look into the hive and watch to see what each bee was doing. Every bee had a job to do!
The cafe' was clean, fresh and reasonably priced. I had a chicken caesar wrap which was yummy, and Bryan had a hot dog, and we had ice cream later for dessert.
There was so much to do here, it is one of those great places you will want to visit over and over again!