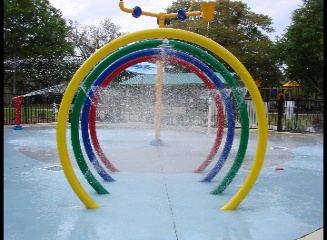 Ormond Beach Splash Park - Ormond Beach
Corner of Division and US1 in Ormond BeachBehind the South Ormond Neighborhood Center
View Larger Map
Ormond Beach has it going on! Come experience their brand new splash park and playground for kids!
It is small , and fenced in, and perfect for a playgroup to visit, or some families!
Things that are really fun are the built in water cannons, the dumping buckets, and the splash tunnel!
They have the whole water park on a timer, so you can turn it off after your visit to conserve water. That was very smart!
Also at this location is two new jungle gyms and a very large covered picnic area.
What a perfect place for an afternoon picnic and get together!