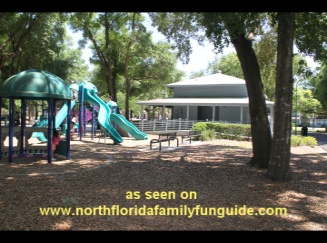 West Orange Trail - Winter Garden, Florida
Winter Garden StationFrom Orlando, take SR 50 west to 9th Street in Winter Garden. Take a right (heading north) until you reach CR 438 (Plant Street). Take a left, and head west until you reach Winter Garden Station.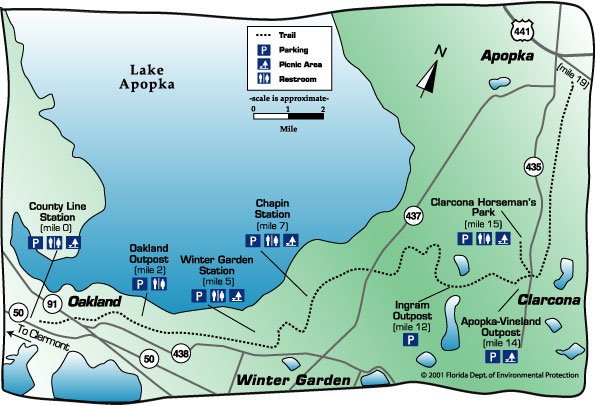 West Orange Trail Website

Gear up and bring your family to lovely and picturesque Winter Garden, where they host the Winter Garden Station, one stop along the way of the excellent West Orange Trail.
The whole bike trail currently is 19 miles long, with excellent stations, outposts, scenic observation points, even a xerascape butterfly garden, and the Oakland Nature Center, with a 1 mile boardwalk leading to Lake Apopka.
For younger riders, we chose to begin at the Winter Garden Station, which is a full facility Station, with a large playground, full feature bike shop, restrooms, water, air pump and more.
Going West, we enjoyed the beautifully quaint downtown Winter Garden, stopped for some ice cream at Scoop's , and proceeded West to Oakland.
Along the way we experienced a butterfly garden, met an emu, and discovered the Oakland Nature Center with it's museum of animal artifacts, and historical tools and more!
The Killarney Station, is where our tour ends this time, but we want to go back and do more!
This is a fabulous journey, come take a tour!




From West Orange Trail back to home at www.northfloridafamilyfunguide.com



You may also like : Gainesville -Hawthorne Bike Trail